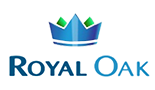 Royal Oak focuses on the nutrition of infants and children. Our dedication to the health and wellness of our consumers is shown in the unquestionable quality of our products.
Our pioneer brand is responsible for the manufacture of a wide range of products that you enjoy. Our manufacturing experience has let us refine the production process. We manufacture a wide range of products from Chai tea to custard powder.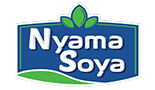 We manufacture some great tasting flavours of nutritions soya. These tasty meat replacement soya fillets are not only nutritious and delicious but come in a range of flavours.
"From time to time, we
all need a helping hand in life."
Big Tree Brands is the first producer of baby cereal in Zambia using the Roller Dryer technology. The company started manufacturing in March2010. The first variant produced was D'Lite Wheat in March 2010, followed by Banana in May 2010, Chocolate in June 2010, Honey in March 2011, malt and milk in May 2011 and Rice in November 2011.
We continue to deliver high quality products to all our consumers and ensure a safe an clean work environment for everyone that work with us to bring you the quality you know.